Creating engaging, hyper personalised customer experiences, instantly
Our dedicated retail solution has been developed alongside leading UK retailers and luxury brands.  Whether you are a small independent retailer, department store or a global chain, our solution enables you to create unforgettable, hyper personalised customer experiences anytime, anywhere in just a matter of minutes.
We enable retailers to send personalised videos to customers, showcasing their products and services in a more interactive and meaningful way. These are a not, data driven, mass video campaigns, these are truly personalised customer videos, enabling the ultimate customer-centric experience in a GDPR compliant way.
Customer experience… It's what sets you apart
Today's consumer is more digitally connected than ever before. Their expectations are changing with technology, personalisation and convenience, all combined, they drive decisions. Anything less is no longer acceptable!
All the features you'll ever need
Seamless branded delivery with hyper personalisation at every step

Branded delivery
Video links are delivered via text message with your business name as the text message number

Branded presentation
The personalised video is displayed on a page with your company branding, marketing messages, related products and sharing functionality

Fast end-to-end process
From recording the personalised video, to adding notes and pressing send, this is all done in a matter of minutes

Instant delivery
The video is delivered to the recipient instantly via SMS – opened on average within 90 seconds

Sales person's business card
Put your sales assistants on the front line to tell the brand story with authenticity and authority.  Include an image of the sales assistant and their contact details on the landing page

Management Information
Access to detailed data including; no. of video views and conversions, as well as stock and sales assistant tracking

Deliver a personalised customer video instantly to create an engaging and unforgettable customer experience 
Record the video
Quickly and easily record your personalised customer video using our dedicated Apple iOS App, with options to pause and review the video before uploading it to the dedicated dashboard…
Dedicated Dashboard
Review the video, add product details and hit send. From here you can also track the number of views a video has had and keep track of conversions, even down to sales person level
Branded Landing Page
Deliver your video on a fully branded landing page, with product details and a number of call to action options. You can also add GDPR compliant marketing messages
Give your customers full control of their next steps, with multiple CTA options
Here's what our customers say…
"When we were looking for a video solution to use across out national group of In 'N' Out Autocentres, the PECUVi team were able to offer us a flexible solution that meets our requirements. We did an initial trial across a dozen of our centres and the results spoke for themselves. Within just 12 weeks we were providing personalised videos from our entire UK network. The customer feedback and satisfaction is absolutely great and the centres are all reporting significant results in up-sell of additional work."
Jon Morgan
CEO – In N Out Autocentres
"We have always been keen to ensure that 'Servicesure garages' (the Parts Alliance Garage Concept) are at the forefront of innovation and customer service. It is therefore essential that our garage concepts have access to the very best innovations and technology. The video solution that PECUVi have created for us means that our garages don't just compete on a level playing field with the main dealers, they actually have better solutions than they do!"
Paul Dineen
Regional Business Director & Head of Servicesure
"Since we took My Service Trust on, we're looking at 15-20% lift in the business it gives us and we turn over more than £500k. So 15% of half a million turnover is a very-very good return on investment!"
Jamie Kilgannon
Owner – Kilgannon Motors
"I can honestly say that the My Sales Trust solution is one of the easiest systems I have ever used. The simplicity and quality of the service is second to non and I would certainly recommend it to any dealer looking to enhance their customer service."
Bennett Renault
Richard Rowe – Dealer Principle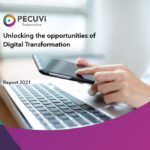 It's hard to think of a time when digital transformation and integration of new technologies…
Read More
{"slide_show":"3","slide_scroll":1,"dots":"true","arrows":"false","autoplay":"true","autoplay_interval":2000,"speed":300,"loop":"true","design":"design-2"}